Meet the Board
Allison Anderson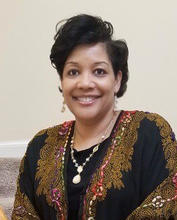 Allison has over 25 years of insurance consulting and management experience. Currently she is the Business Management Consultant for Sales Enablement and Operations at Kaiser Permanente in Rockville, MD. In this role, she consults with clients and executives and provides project management, change management and relationship management strategies. Allison's held previous roles as Regional Provider Experience Manager and Implementation Consultant with Kaiser Permanente.  Prior to joining Kaiser, Allison worked with Mercer Consulting and Anthem BCBS.   
She has extensive leadership, project management, and strategic planning experience.  Her expertise includes consulting high performing organizations to execute activities to meet organizational goals and influence sustainable change management strategies. 
Allison obtained a bachelor's degree in Health Administration and a Master of Health Administration with a concentration in Risk Management and Patient Safety from George Mason University.  She holds active Life, Health, Annuity, and Consultant licenses. 
Allison's passion to help others includes actively serving at Ebenezer Baptist Church, Woodbridge, VA. Currently she serves as Trustee Ministry Chair. She is also a member of the Building Committee, Ministry of Medicine, and Deaconess ministries. 
---
Toni Ardabell, MSN, MBA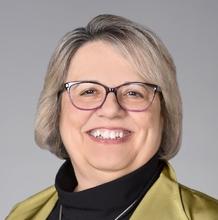 Toni Ardabell serves as Chief, Clinical Enterprise Operations for Inova. In this role, she leads operations for Inova service lines, support services and sites of care.  
Having joined Inova with more than twenty years of experience, Toni demonstrates practical, innovative leadership to meet today's dynamic healthcare industry challenges. Driven by a passion for the health and well-being of our community, she exemplifies a servant leader with particular interest addressing the needs of the underserved. 
Prior to joining Inova, Toni was the Chief Executive Officer of Bon Secours Virginia, where she enhanced clinical access and efficiency focusing on patient access and experience. In addition, she launched the clinically integrated Network CENERGY with more than 800 physician partners in the Richmond market as well as partnering to create a Bon Secours insurance product for small employers. 
Ever community minded, Toni created the Richmond Community Health Coalition in partnership with Bon Secours and community leaders, underscoring pediatric asthma and trauma informed care and launched the Sarah Garland Jones Center for Healthy Living to improve the health and well-being of residents of the East End of Richmond. The organization also partnered with Safe Harbor to open two shelters for victims of human trafficking. Recognized for her work, she has been bestowed the Distinguished Alumni Award from Penn State; cited as one of the YWCA's 2016 Outstanding Women; named Remarkable Woman of the Year by the Richmond Urban League and selected by Richmond's Style Weekly for the Executive Woman in Business award. 
Toni received her Bachelor of Science in Nursing from Pennsylvania State University, her Master of Science in Nursing (Cardiovascular) from Catholic University of America, and her Master of Business Administration from Marymount University. 
Follow Toni on Twitter @InovaHealthToni. 
---
Keri Christensen, MS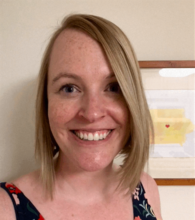 Keri Christensen, MS, is Director of Strategy Implementation at the National Committee for Quality Assurance (NCQA), and works on initiatives in Product Development and Strategic Planning.  Her Industrial Engineering background led her to start her career with a focus on Health Information Technology. Keri did her masters work in Patient Safety and Healthcare Quality at Northwestern University and is a Lean/Six Sigma Green Belt.  She spent several years as a measure developer at the Physician Consortium for Performance Improvement.  Prior to coming to NCQA, Keri worked in Chicago in the Medicaid managed care and accountable care organization space at Medical Home Network. In 2016 she was the Phyllis Torda Health Care Quality Fellow at NCQA and her research focused on Social Determinants of Health.
---
Jodi R. Cichetti, RN, MS, CCM, CPHQ, HACP,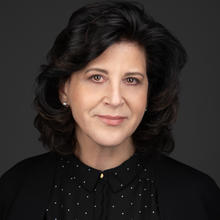 Jodi R. Cichetti. RN, MS, CCM, CPHQ, HACP, is the Vice Present of Population Health and Clinical Operations at PA Health & Wellness a Centene subsidiary.  Jodi is a Registered Nurse with Adult ICU background, and a Master's Degree in Health Systems Management from University of Baltimore.  Jodi has previously worked at CareFirst BlueCross BlueShield as the Sr. Director Central Medical Review and Appeals, at Johns Hopkins Healthcare as Sr. Director Quality and Care Management, and at WellSpan Health System as Sr. Director Quality, Accreditation and Clinical Improvement.  Most notably Jodi led the work that resulted in winning the 2019 John M. Eisenberg Patient Safety and Quality Award, for the Health System.  The work and related research is co-authored and published in The Joint Commission Journal on Patient Safety and Quality, July 2020.  Jodi has also volunteered for 12 years as a Board Member for the Kamryn Lambert Foundation, established to support young people and their families faced with adversity.  
---
Stacey Dessecker, DM MBA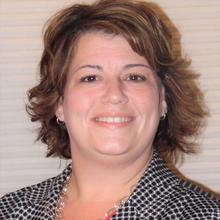 Stacey Dessecker been with Inova since 2013 and the Continuous Improvement team since 2018, supporting the Human Resources Department on Improvement projects.  Her past roles at Inova include business leadership roles within the Nursing Administration at Inova Mount Vernon Hospital.  In addition, Stacey supports many training and development programs with in Inova where Stacey plays a lead role in the development of a comprehensive Administrative Fellowship Program with the Inova Health System and acts as a driving member of the Advisory and Curriculum Development Committees for the program. 
Stacey has a Doctorate in Management of Organization Leadership, where she focused her studies on Generational Diversity and its effects on leadership.  Stacey is also a member of Inova's Diversity and Inclusion Council, where she has supported the development of 11 Team Member Resource Groups to cultivate change within the Inova Community.  Her passion for being a lifelong learner and educator has driven her to work closely with George Mason to cultivate a successful internship program for both Bachelors and Masters of Healthcare Administration students where she acts act the Internship Mentor within the Continuous Improvement Department, coaching the students various improvement, problem-solving and project management skills.   
---
Peter Hofstetter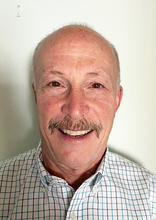 Peter Hofstetter has worked for over 40 years as a hospital Chief Executive Officer, serving primarily small and rural accredited, acute-care facilities. He has worked in both not-for-profit and investor owned hospitals. Prior to this, Mr. Hofstetter was the Founder and President of Temporary Nurses, Inc., he was on the faculty of Dartmouth Medical School in the Department of Community and Family Medicine, and was a Health Care Consultant with Arthur Young & Company. He was also an Administrative Assistant in the Emergency Department of Suburban Hospital; a 350-bed community hospital in Bethesda, Maryland. 
He holds a B.A. Degree in Biology/Business and an M.P.A. in Public Administration in Health Care from The American University, Washington, DC. Mr. Hofstetter has served on numerous boards and committees throughout his career including: 
American College of Healthcare Executives (ACHE)- Attained Fellowship status 

American Hospital Association- Regional Policy Board and Section for Small and Rural Hospitals committees 
Oregon Hospital Association- board member 

Vermont Hospital Association- including serving as its President 

New Mexico Hospital Association- including Vice President 

Rhode Island Hospital Association- Board member 

Pennsylvania Hospital Association- various committees 
Chamber of Commerce- various states/cities 

Franklin County Industrial Development Corporation Board 

Northern Tier Health Clinics (FQHC) 

Vermont Business Roundtable 

Vermont Businesses for Social Responsibility 
Delta Dental of New Hampshire and Vermont 

United Way- various locations 

Chemeketa College Foundation board 

Juliettes House- child abuse prevention center 
Mr. Hofstetter was honored to receive special recognition as CEO of the Year at the QHR Annual Meeting in 2008 and the ACHE Regants award in 2012. Mr. Hofstetter and his wife live in McMinnville Oregon. They have two grown daughters who live in Texas and Oregon. He is a golfer, skier and hiker having completed over 3/4 of the Appalachian Trail as well as the entire The Long Trail in Vermont. He retired in 2020 and is now enjoying lots of time with his grandchildren and visiting friends and seeing the country in his RV. 
---
Sara Hodgson, MHA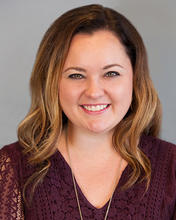 Sara Hodgson serves as the alumni representative on George Mason's MHA Advisory Board. She currently works for The Moran Company, a Health Management Associates company, as a health care policy consultant. Sara's work focuses on Medicare payment systems, their associated methodologies, and reimbursement policy issues. Before transitioning into consulting in July 2021, Sara served as a business partner and the chief administrative officer at The Moran Company (TMC). She was responsible for maintaining company records, finances, invoicing, budgeting, recruiting, data acquisition, and personnel management for more than 10 years.  
Sara earned a Bachelor of Science degree in health science, specializing in health system management from George Mason University in 2010, and completed her master's certificate in human resource management through Villanova University in 2015. A passion for health care and improving equity, affordability, and access drove Sara to apply for the Masters of Health Administration (MHA) graduate program at George Mason University in 2018. She completed her studies and graduated with her MHA in December 2021. The work Sara did through George Mason's MHA program prompted her career change into consulting. Sara won the "Best Population Health" capstone project award in the Fall of 2021 and has been accepted to present her work at Academy Health's 2022 Health Datapalooza & National Health Policy Conference. Sara looks forward to serving on the board and helping George Mason grow the MHA program. 
---
Bob Kritzler, MD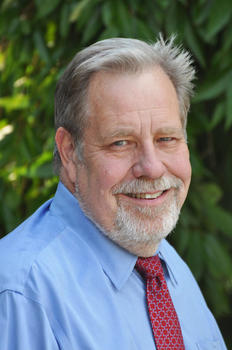 Dr. Bob Kritzler is the principal in his consulting group. His passion centers around the interactions that are critically important in all the segments that comprise our healthcare system. This includes payers, providers, systems, pharma companies, device companies, software companies, regulators, and of course the member/patients who are the reason we are all here. Getting these interaction "right" is crucial to success. 
Dr. Kritzler is a graduate of Johns Hopkins (BS) and of the Columbia University (VP&S) Medical School (MD). He is trained in pediatrics and pediatric endocrinology at both Columbia and at Johns Hopkins. He has business training when at Kaiser-Permanente which culminated with an advanced management certificate from the Stanford University business School. 
He had a brief academic career at Hopkins followed by 21 years at Kaiser-Permanente Mid-Atlantic. At K-P he Had a number of executive positions including a Market Chief Medical Officer (Baltimore) and the clinical COO of the medical group. At another time, he also was responsible for utilization management, compliance and elements of contracting.   
After the time at Kaiser, he went back to Hopkins as the Deputy Chief Medical officer for operations at the 3 (and eventually 4) health plans that comprised Johns Hopkins Health Care LLC. He retired from Hopkins in 2016. He joined the Board of the National Organization Center for Health Value Innovation (CHVI), culminating as Chair of the Board. 
He came to Chicago to help a small local safety net health plan (Medicaid, Medicare Advantage, and Marketplace). As a result of the state of Illinois basic insolvency, the plan was forced to close in 2018. He is an NCQA surveyor as well.  
He moved to Aetna to set up THE Clinical Center of Excellence (UM and CM) for the Dual MMP plans. Finally, at Aetna, he moved to lead, nationally, the Medicaid segment's population health teams. This included oversight of health equity (and social determinants), remote patient monitoring, and clinical support for RFPs.  
Dr. Kritzler retired from Aetna in October of 2021 and started his consulting efforts with health plans, provider organizations, PhRMA, device and software companies, as well as employers.  
He is the parent of two with four grandchildren. He enjoys wood working, sailing, skiing (not so much anymore!), gardening, as well as traveling. He attended high school at The Fredrick Gunn School in Connecticut. During his time there he was trained by the state of Connecticut as a forest fire fighter. Most of his career in health care has focused on problem solving- another kind of "firefighting."