Join Us on GetConnected
See our latest news, membership roster, and member resources.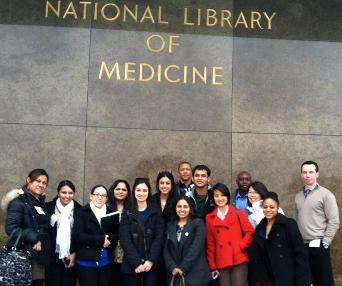 Who We Are
George Mason students operate an official student chapter of AcademyHealth, which is a national organization that serves the health services and policy research fields and the professionals who perform this important work.
The George Mason AcademyHealth chapter focuses on enhancing the learning and professional development experiences for students in health services research and health policy. The chapter had adopted bylaws to regulate its operation.
Greetings from Dr. Len Nichols
Learn more about our chapter from Dr. Len Nichols, director of the Center for Health Policy Research and Ethics (CHPRE) and a professor of Health Policy at George Mason. Transcript available (pdf). View on Youtube.
Become a Member
AcademyHealth membership benefits include: professional development opportunities, research resources, conferences, and advocacy for the fields.
Current and active George Mason students are eligible for membership. Undergraduate students must have a minimum GPA of 2.00. Graduate students must have a minimum GPA of 3.00. Membership is retained throughout a student's academic duration at George Mason University. Membership dues are $40 annually.
To become a member, students must apply through the national AcademyHealth website. Once a membership application has been submitted to AcademyHealth, students must also complete the George Mason AcademyHealth membership form.
For questions or more information, contact us at acadhlth@gmu.edu.
Disclaimer
This site was created and is maintained by the George Mason University student chapter of AcademyHealth. The content and opinions expressed herein are those of the authors and do not reflect the position of AcademyHealth.