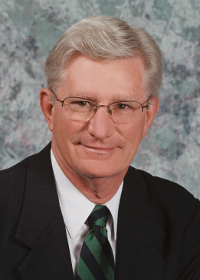 Titles and Organizations
Coordinator of Undergraduate Students, Department of Health Administration and Policy, HAP
Term Assistant Professor, HAP
Contact Information
Email: jshiver@gmu.edu
Phone: 703-993-1955
Building: Peterson Hall
Room 4403
Biography
Jay Shiver, Assistant Professor and Undergraduate Coordinator of Health Administration and Policy, teaches in the graduate and undergraduate programs. Mr. Shiver is a seasoned healthcare executive and thought leader, consultant, and healthcare operations manager. He has more than 30 years of experience in hospital administration, physician practice management and management consulting. As a consultant he has assisted healthcare organizations and medical universities across the country. He has advised health system leaders, boards of trustees, physicians and medical school leaders on a broad range of issues including strategic planning, mergers and acquisitions, new venture development, strategic alliances, organizational development, conflict resolution, clinical service line development and ambulatory care strategies. 
Prior to his management consulting career, Mr. Shiver had fifteen years of hospital operations experience with teaching facilities of up to 970 beds. He also served as the CEO of a 160 physician group practice and physician billing company. Mr. Shiver has served as faculty for the American College of Healthcare Executives, American Academy of Medical Administrators and lectures nationally. He publishes regularly, has edited numerous texts and newsletters, hosted healthcare internet sites and hosted a television show. He has served as Past President of National Capital Healthcare Executives, Past Board Member of Kiwanis of Washington, DC, and the United Way of Arlington County.
Research
Research Interests
Hospital administration
Physician practice management & management consulting 
Book Chapters
Shiver, J & Nesta, C. (2013). Building a Successful Leadership Team. In L.G. Rubino, S.J. Esparza,  & Y.S.R. Chassiakos (Eds.), New Leadership for Today's Health Care Professionals. Jones and Bartlett Learning.
Alemi, F., Shiver, J., & Beigi, S., (2003). Risk Analysis for Unauthorized Disclosure of Patient Information: A Proposal for a National Incidence Database. The Critical Infrastructure Protection Project: Workshop I Working Papers, George Mason University Press.
Books
Shiver, J., & Cantiello, J. (2015). Managing Integrated Health Systems. Boston, MA: Jones and Bartlett.
Shiver, J. & Eitel, D. (2010). Optimizing Emergency Department Throughput, Operations Management, Solutions for Health Care Decision Makers. Chicago, IL: Productivity Press.
Shiver, J. & Friend, P. (1985). Freestanding Emergency Centers, a Guide to Planning, Organization and Management. Boston, MA.: Aspen Publishers.
Degrees
MHA, Hospital Administration, Virginia Commonwealth University
BS, Business Administration, The Citadel